More - from email contributors
I went onto Old Nutley.com and am glad you told me about it. If you are still gathering info, I have a great deal more to tell you about. Including, the Edgar Sargeant's, Admiral Stone, and the 3 houses built on the site of the Carley house, which occupied the southeast corner of Nutley Ave. and Whitford.
Mrs. Carley was Italian, her husband was in the Navy, during World War 2. If I can be of any further assistance, feel free to email me or call.
Joe
i remember dancing "the bump" at colony three
the first disco in nutley, on washington ave.
getting special shoes at plaza bootery, also ballet slippers
dancing at studio work shop/ dick and lorriane shell owners
- Janet
1. Air raid drills in school and in town.all cars had to stop and you had to look for shelter.

2.Sleigh riding down the pipeline

3.Food Fair,where ciccolini is now.

4.Bernies, Al's, Ciffeli's,all candy stores where you could get 2 cents on a bottle return.

5.The old army barracks at bloomfield and hope st.

6.The army base on park ave.

7.The town clinic on centre st.

8.The Franklin diner on centre st.

9.The house of toys also on centre st.

10.The island at girls park before they filled it in.

11.The bouncing log in the woods behind radcliffe school before they made a ball field.

12.The horse at blairs nursery

13.ice skating at the mudhole and not having to worry about falling in because its only two feet deep.
- dudeo
BUYING MODEL CARS FROM MR. DREW'S BASEMENT,YEARS BEFORE HE OPENED HIS HOBBY SHOP.
I always brag about my Nutley roots. Born in Newark 1953. Lived at 86 Union ave. above my grandparents store, Scandia Delicatessen from 1953 till 1965.
My Dad was the president of the PTA, and my Mom mothers club president at Washington School for several years.
I had a great childhood their. Yanticaw park, mud hole, train tracks, franklin theater, etc.

Some weird dark history stuff includes;
I was almost sexually abused by Mr. H---, a church worker, and TV repair shop owner on franklin ave. They were strange times. Everybody knew he was a pedophile.
When my Mom told Dr P---, school principal, that a guy was after me He asked "does he own a TV repair shop?" Nobody seemed to care?
My best friend in Washington school was Bryce T---, that is till I hit him in the head with a rock in 5th grade and was forbidden to play with him by his parents.
Bryce, his brother Jonathan and father Charles, in 1971 robbed a bank in texas and killed someone their, Then they hijacked a plane to Cuba, killing someone else in the process. Charles was a crazy guy that thought of himself as a white black activist, He, until he was kicked out, worked with C.O.R.E. It was through his allegations of school prejudice that Mr. W---, Washington schools first black teacher was hired as a 6th grade teacher in 1964.

I guess I am writing cause there was no infamous past residents
link. 'well.

thanks and keep up the good web work!

Chris L---

I don't get the "Its a wonderful life" thing.
Nutley connection?
The screenwriters on Frank Capra's It's a Wonderful Life were Frances Goodrich and Albert Hackett. Goodrich was born in Belleville and grew up in Nutley on Nutley Avenue, where Stockton Place is now.
Thanks for a great site! I smiled through every entry. Here are a few more:
1. Lou's Luncheonette across from the high school. The best cheeseburgers, getting your own soda from the cooler in the back, and paper plates.
2. Savino's Sporting Goods with the stuffed moose head
3. The bug bomb truck! Spewing insecticide while the kids ran behind it inhaling the vapors
4. Rutt's Hut before Route 21 when there was a pony ride next to it.
5. Home deliveries by the Bond Bread Truck, Brookdale Soda, and Charles Chips
6. Tressmans Five and Ten on the corner of Passaic and Center.
7. The second floor bowling alleys on Franklin Avenue near Belleville--3 games for $1.00
8. The A&P on Franklin Avenue (where Blockbuster now is located?) where the groceries were pulled forward to the checkout lady by a wooden cradle.
9. the 'bombs' that had a lit wick and were placed by road construction at night
10. "Rub don't blot" on the paper towel dispensers in the elementary schools (not to mention those little squares of toilet paper....).
11. Franklin School was the high school
12. the dairy farm on River Road near Park Avenue.

Thanks.
dfrmusic
Dear Anthony Buccino,

I grew up in Nutley and took Red Cross swimming lessons while in elementary school (Spring Garden, 1952-1959), in junior high school (I think it was called "Franklin School" on Franklin Ave. Right?), and in high school (Nutley High, 1961-1965). Of course I took those lessons at the ITT pool.

When I graduated from Rutgers (1969), I began to live in other states. I'd return to Nutley now and then to visit my parents who moved from Nutley in 1980. [They lived by the intersection of High St. and Edison Ave.-School Ln., not far from Spring Garden School.]

From the website you administer, I learned today that the ITT tower was destroyed in April 1996. Do you know of other websites or webpages that offer the history of the tower. I'd like to know the year when was it built , why it was taken down, etc., etc.

Thanks,

Stan
Madison, WI
Hello:
I just wanted to say that I enjoy your site very much.
What I would really like to see on your web site is photos of Nutley through the years. Just like you have "You know your from Nutley If" Well people can e-mail photos of Nutley through the years. So we can see the physical changes that have taken place.
Steve M
My uncle Joe owned Brookdale. My father Angelo built the company as its general manager. My brother Anthony made the soda in the lab. I worked there when I was 11 at the store behind my uncleís house in Bloomfield on Sylvan Way where the original plant was. The worked at the cash and carry store in Clifton down the street from the plant (now a Home Depot). I worked a few summers with my brother in the lab making the soda. I share many of the same memories of Brookdale soda growing up as well. Donít forget the coco cream! Let me know if you want more words, I have a few to offer. Thank you for bringing back the memories.
Thomas
Hey guys...
My parents used to operate the luncheonette across the street from Nutley High School...probably around 1960-61 at the corner of Church and Franklin. I think they called it the Teen-ager. We used to live in that same apartment building where my dad was the superintendent and we lived in the first floor apartment. It had a courtyard and the window facing the courtyard was the backend/dressing area for Lillian Daniel's School of Dance. Remembering how those kids sounded, it is doubtful any of them went on to careers with the New Mickey Mouse Club. I think my first encounter with a beatnik type, pre-hippie would have been Cook (first name perhaps Bob) who owned the sign shop also on the first floor of the apartment building on the Church Street side. He had a beard like Maynard G. Krebbs of Dobie Gillis and had assortment of weird friends. I think I remember my dad telling my mom he was going to have them evicted for supposed...gulp .. marijuana use. I know my dad thought the whole lot of them were weird. I would fit in with them quite
nicely now, I would think.
Pete..a 1960s kid from nutley.
Ken Eulo is not dead! The reports of my death were greatly exaggerated. I realized that once I left Nutley for the Broadway Stage people considered I had entered into a hazardous and risky occupation. Then exiling myself to Hollywood and dealing with Paramount Studios certainly put a few more nails in my perspective coffin. But I think the final claim to my demise came when I moved to Orlando and started hanging out with Mickey Mouse and Donald Duck.
Nevertheless, I sit here in the Dr. Phillips area of Orlando and continue to write for stage, screen and TV. I also have formed the Brownstone Agents and Publishing Service, at Brownstoneaps.com . Just pull it up and you'll see I'm quite alive. I'm also busy running three theatrical companies, The Courtyard Playhouse Foundation, The Toussaint L'Overture Foundation and the NY Acting Ensemble. I am still an actor, writer, director, producer. And I owe it all to the Nutley Community Theatre, where I got my start as an actor and director, and Ruts Hut, not only for its magnificent hotdogs, but also for the wonderful romantic parking lot provided for its customers. Good food, love and creativity, thatís what I remember about old Nutley. I also remember the creativity of so many people in Nutley High School. I took many art classes and designed the yearbook cover. I think it was 1956.
Nutley was a great place to grow up. To have the Oval right in the heart of town, with all its football games, Fourth of July celebrations, baseball games--hey folks, in case you don't know it, Nutley was and probably still is, one of the finest little towns in America. Go Nutley! I miss you.
P.S.: Please let the class reunion people that I would love to return to Nutley and attend a class reunion. Please let the rest of Nutley and the surrounding area know that Ken Eulo ainít dead, he can be reached at 407-345-1615 or by snail mail at 7820 White Ash St. Orlando, FL 32819.
Warmest regards,
Ken Eulo
---what a great section--memories....the Acme then Foodarama and the great deli across the street with the barrel pickles that you could smell as soon as you walked in--WALKING to school every day and knowing every piece of slate sidewalk on the way-Patrol guards that 'reported' you to your teachers for jaywalking--riding our bikes to Lou's(??) on Washington Ave and Hammonds(??) on Center Street for comic books and baseball cards--pushing the Shop-Rite carriage up the hill in the old parking lot and my friend Ted had COLOR TV!! to watch on Saturday mornings--remember 1 phone and 1 black and white TV for the whole house?--forget built in pools, we had a sprinkler---and baseball ALL summer!!!-thanx-this was fun, Paul
you can add these to you know if you re from OLD nutley
having ice cream at MORRIS's
the Nutley sweet shop (JACKs)
taking accordion lessons at Nunzio's music
Hello,
Were the apartments on River Road across from the ITT property and down the street from the commons called the "Regency Apratments" or "Le Terrace apartments" What is this place called now and can someone give me a street address and name of what it is today? I lived in Nutley from '77-80.
Some of the real oldies took me back to when I was a kid.
There were army barracks in the field behind my house on E. Centre Street.
I was forbidden to go near them, but I did, and I showed my new puppy to one of the soldiers. My parents grounded me for doing that.
I used to go to the St. Mary's Bazaars. I can remember what the tickets looked like, because we St. Mary's students had huge quotas to sell.
There was a "mountain" across from Grant Avenue down by River Road, and my cousin Lucien used to catch garter snakes up there, cut off their heads, and put them on top of pencil erasures. He gave me one of these pencils once, and I freaked out, and from then on I lived in great fear of him.
At Nutley High ('61), I was in a click called "The Crew" --- a bunch of girls who wore Madras skirts and loafers without sox. I think there were 11 of us, and we were very silly.
We went to Mario's in Clifton after basketball games.
I had a party at my house --- 65 kids showed up, and nothing bad happened.
My niece emailed me the Old Nutley info and it's brought back so many memories - especially of Nutley High. Favorite teacher was Miss Gerdinick for French (remember when the high school had classes in trailers back by the park/church for awhile? - this was probably 1960-61) -- I still remember her saying "Bonjour, Classe" as she smilingly walked into the room. Sad memory was of Mr. Tiene putting his head down on the podium (in shock) then silently walking to the back of the room and just sitting there when JFK was assassinated. Jeff Janasy running down the hall yelling "The Prez is dead" and we all thought it was one of his jokes.
After reading all these memories it is hard to find more except, Cresi's corner, Harrison/Franklin, Lardier Pharmacy, Joe Rose Hardware, across from Ganterner, Plenges Farm, Cerami dairy, Dairy Lee, house to house milk delivery. The old Mt. Carmel church on Franklin Ave., near the brook, Lobzitz Mill, (CVS is there now), Pearsons Mill, Harrison St. (Underhill Ct.) The old Kals nite club (Evergreen Ave.) The original Holy Family church (Harrison St.) Just found this site today and get away!!! Ray D.
MEANT TO SAY "COULDN'T GET AWAY FROM THIS SITE"!
I should of read more of these posts before i responded as some were duplicated by me. Sorry. As far as Sodens store on Passaic Ave. I used to stop every nite there to talk with him and have a soda. Very nice man and a real shame as to what happened. I wonder if they found who did it. One last entry, the old Brook Tavern, where the steakhouse is now. Spent many nites with Chick behind the bar!
Ray D
A note to contributors ...
If you sent in Nutley memories that haven't been added here, it's likely they were lost when my computer crashed in February wiping out all my From Nutley To-Do email.
Please try again.
3.22.07
white castle on washington and park ave (where dunkin donuts is now)
pucci's deli
napp's deli
viola's lumber yard
adley's trucking co park ave (where rets is now) (starting up trucks sounded
like elephants mating)
washington pharmacy
pucci's esso gas station
suburban cleaners
the us army outpost on park ave
g&a auto wreckers
steinlauf's dairy
ghost mountain cr grant and river
the key street (hetherington rd)
football on adleys front lawn on sunday afternoon
benny's diner washington ave
franks esso gas station
playing ball in father glozbak park
louie f jimmy f natty f richie k frankie g carman l carman r jimmy r sal c
chucky g mikey g
louie l mike l mikey g joann s frankie d toni zits benny noshgone solito
clan gloria crazy john
eddie s peppy l joey r patty r the homyak clan joey goats
canteen corp
washington school
jimmys market
nutley bake shop
zinnacolas bakery sunday bread and rolls
going to newark to get fresh chickens
joey jeff jimmy gene harry eddie ....the seven
rt 21 raceway ...ruts hut
wanda dingee

avondale res
I remember the day it was thought that a meteor fell at the pipeline on Race St and all the surrounding neighbors friends ran to see it, and I couldn't go because of chicken pox so my mom gave me an S&H Green book and stamps to lick and paste to keep me busy and she joined the curious mob.
I still don't know what that thing was but it was during the "hysteria period" of bombs, fallout shelters, air raids etc. of the 50's and 60's. Miss Kelly (principal) with her whistle and the air raid drill and being more afraid of her than a bomb.
Spending whole days riding a bike from one end of Nutley to another with a transister radio and just investigating all the secret places, and picking up the chestnuts"Sputniks" we called them.
I remember the lemon ice guy who sold it from a truck and sold popcorn , it was the best lemon ice ever with bits of lemon rind in it..The friends who had Moms with nice kitchens upstairs and the one they really cooked in in the basement and the couches with the plastic covers on them.
My dad stopping at Cavallos to buy us cookies (bribe) because we had to stay by a grandma that didn't speak much English, and Cavallos had the wood cutting blocks and shavings on the floor to catch the blood.
Summers lasted sooooo long it was a great time........Evzio
Remember slot car racing next door (before Boutique Alley) to The Nutley Sweet Shoppe.
- Robin
Remember when Chubby Checker came and gave a show at the Oval. How bout the group that plays the song "Hold your head up" Also played at the oval. Remember the Rodeo at the Oval. Remember the firework shows at the Oval with the Fire Dept . standing by for the hot showers of sparks from the fireworks. I graduated in1976.
Tom S.
Now a popular Facebook Group
Nutley, N.J.
A great place to live
and raise a family.
___________
A book about the people who have made a memorable impact on Nutley, New Jersey, throughout its history.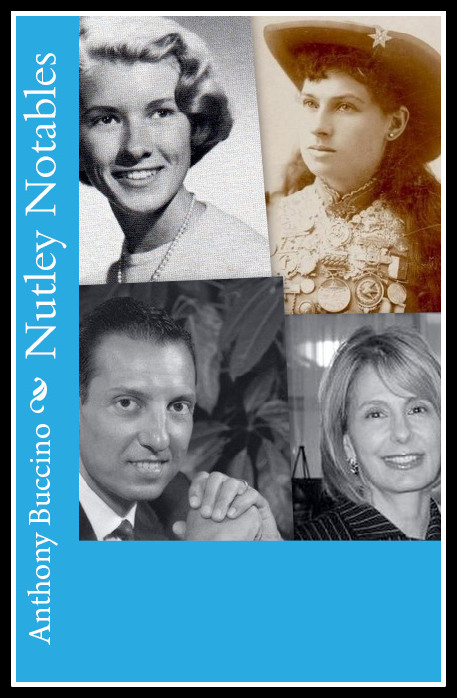 Nutley Notables Volume One
___________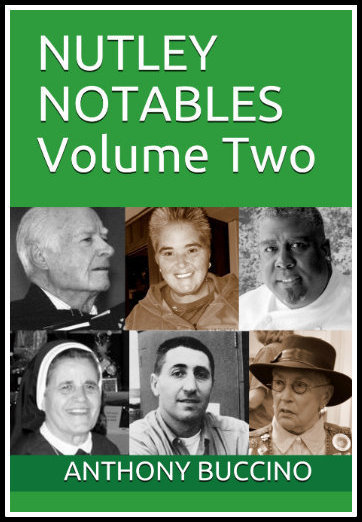 Nutley Notables Volume Two
___________
Nutley Snapshots
___________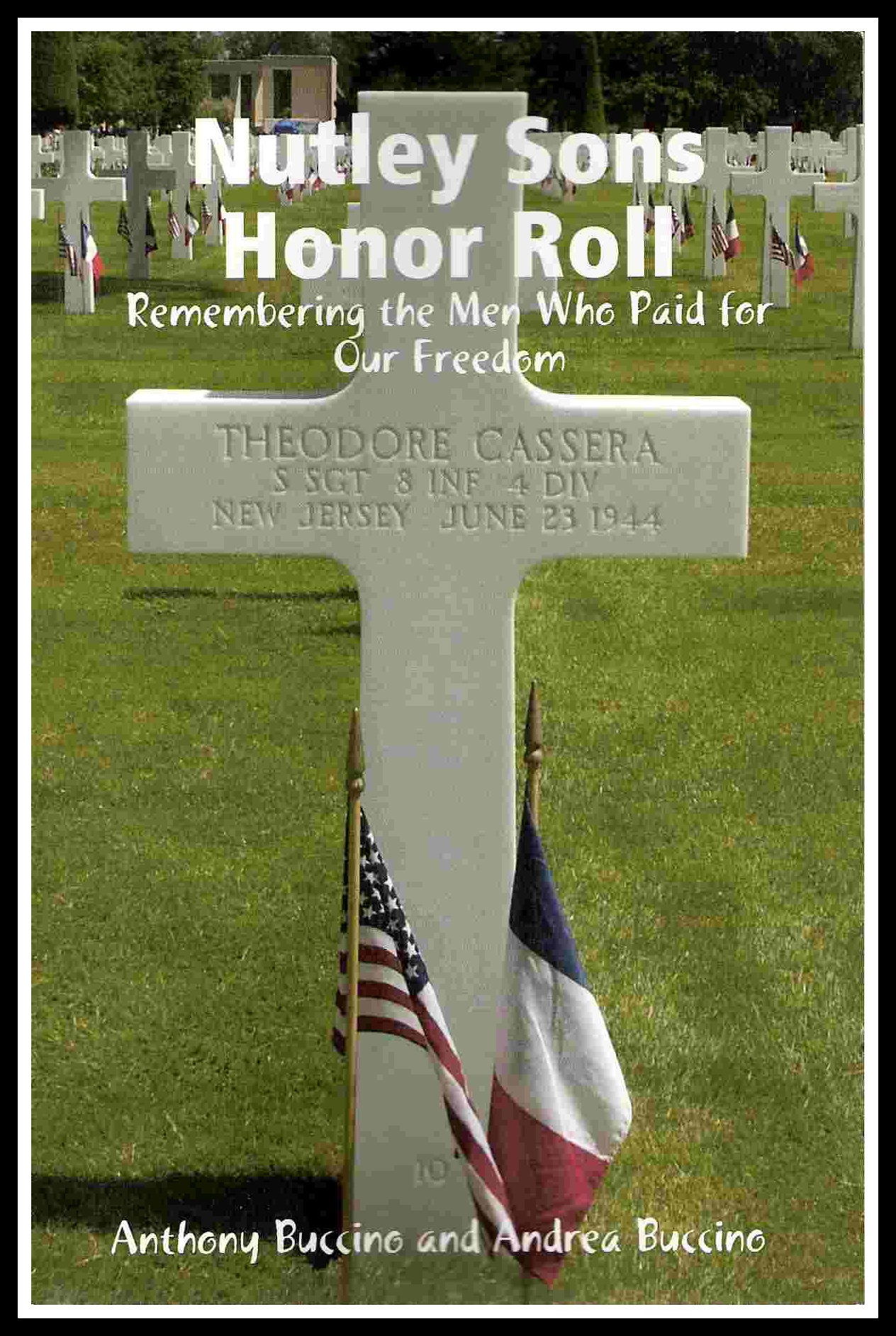 Nutley Sons Honor Roll
___________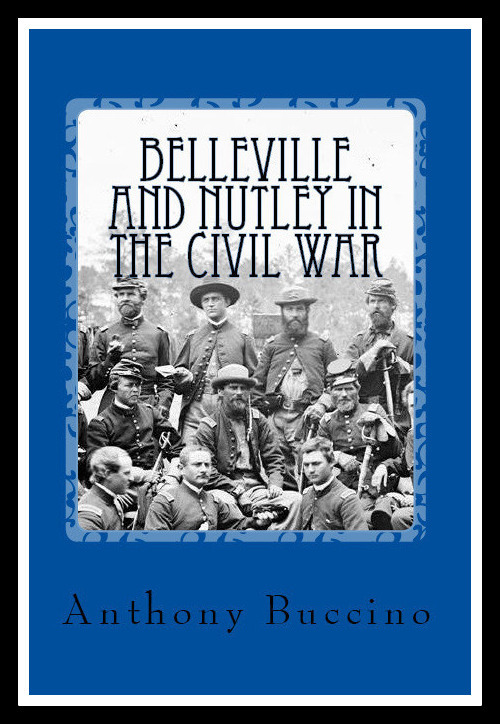 Nutley and Belleville
in the Civil War
___________
Web Site Created By
Anthony Buccino
___________
Site Sponsors

___________
Contact us
Old Nutley/Anthony Buccino
PO Box 110252
Nutley NJ 07110
Email your comments about this site
Entire contents Old Nutley.org
This web site is not affiliated with or sponsored by any local group or government.
Note: Links subject to change
___________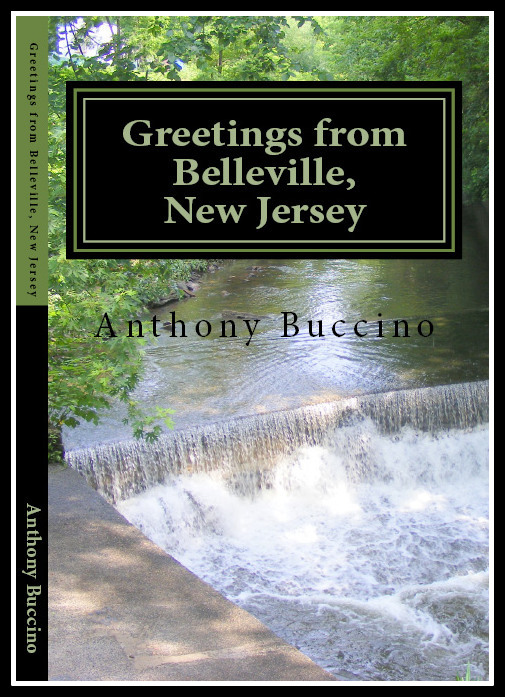 You don't have to be from New Jersey to enjoy this book, you just need an inclination to remember when chasing the mosquito man and his big blue DDT cloud was a great thrill for kids on their bikes or running in their Keds!
And who can forget the excitement on hearing the bells of the approaching ice cream truck to the neighborhood?
If you remember defrosting refrigerators or the simpler things of times past, you'll enjoy Buccino's essay collection.
___________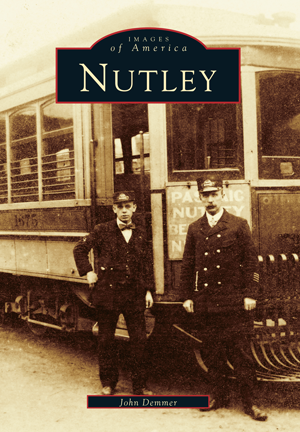 Images of America NUTLEY
___________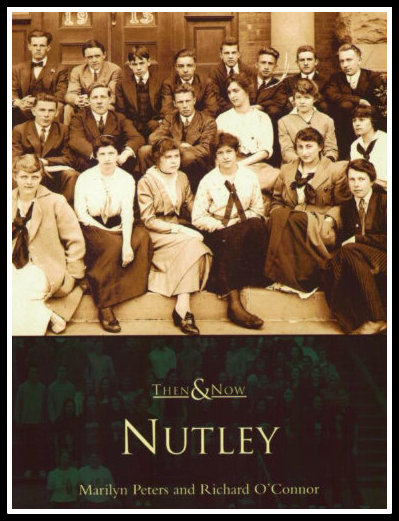 Then and Now NUTLEY
___________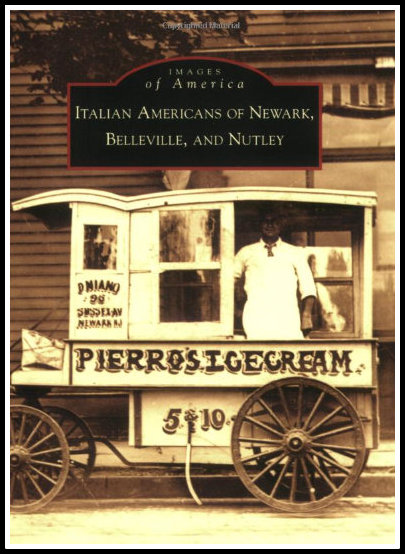 Italian Americans of Newark, Belleville, and Nutley (Images of America)
___________
You Know You're From Nutley, NJ
___________