Thanks for a great site! I smiled through every entry.
Here are a few more:
1. Lou's Luncheonette across from the high school. The best cheeseburgers, getting your own soda from the cooler in the back, and paper plates.
2. Savino's Sporting Goods with the stuffed moose head
3. The bug bomb truck! Spewing insecticide while the kids ran behind it inhaling the vapors
4. Rutt's Hut before Route 21 when there was a pony ride next to it.
5. Home deliveries by the Bond Bread Truck, Brookdale Soda, and Charles Chips
6. Tressmans Five and Ten on the corner of Passaic and Center.
7. The second floor bowling alleys on Franklin Avenue near Belleville--3 games for $1.00
8. The A&P on Franklin Avenue (where Blockbuster now is located?) where the groceries were pulled forward to the checkout lady by a wooden cradle.
9. the 'bombs' that had a lit wick and were placed by road construction at night
10. "Rub don't blot" on the paper towel dispensers in the elementary schools (not to mention those little squares of toilet paper....).
11. Franklin School was the high school
12. the dairy farm on River Road near Park Avenue.
-- dfrmusic
I remember The Annie Oakley Museum and taking "walking field trip" there from Lincoln. Actually, it was my grandfathers elementary school b4 the museum !!!.
- 4th of July with Vickie Gaurino (it was her birthday)...at the Oval... Free rides and ice cream.
- The street floods at the bottom of Spring street that we used to play in!! Then my dad told us that a boy had been swept away so never more!!!
- Actual penny candy at Jacomins candy store.
- Buying Yo Yo's at the toy shop cant recall name on Franklin. Think is was a hobby store???
- Real Italian ices!!!
- and the smell of the Library when you enter!!!

tx for the memories!
Janice Scheinler-Moore
2O NUTLEY MEMORIES
1. FIREHOUSE HORN (CHESTNUT ST) HONK.HONK.HONK...............
2. J. FRED MUGGS (CHIMP) RIDING A MINI-BIKE AROUND KINGSLAND PARK.
3. OLD RAILROAD STATION ON HIGHFIELD LANE.
4. ITT TOWER
5. NUTLEY COMMUNITY POOL (NEVER HAPPENED) 60's
6. HUGH ITT PICNICS
7. BSA MOTORCYCLE SHOWROOM. (PASSAIC & KINGSLAND) 60's
8. FOOT LONG HOTDOGS ON A REAL ITALIAN ROLL FOR $1 AT THE POULTRY MARKET ON FRANKLIN AVE. 71
9. PHIL FROM YANTACAW LIQUORS. (PASSAIC AVE) 70's
10. SONS OF ITALY ORPHANAGE (WASHINGTON AVE) 60's
11. "BLUE JEANS ARE FROWNED UPON". FRANKLIN SCHOOL HANDBOOK. 1967
12. TRAIN DERAILMENT NEAR NICHOLS PARK. 65
13. MORRIS' SODA FOUNTAIN, BURGERS ETC. FRANKLIN AVE AND HIGH STREET. 60's
14. COUSIN BRUCIE (WABC AM DJ) COMES TO HARRICKS MEN SHOP
ON FRANKLIN AVE. 66
15. SLOT CAR SHOP AND TRACK. FRANKLIN AVE. 60's
16. ATLANTIC CHEMICAL EXPLOSION. 1974
17. NUTLEY PEACE MARCH. (EARLY 70's)
18. NUTLEY P.D.'s HARLEY DAVIDSON MOTORCYCLE.
19. NUTLEY LUMBER YARD FIRE. 1970
20. NORTH 7 NOW 667 TELEPHONE EXCHANGE
DATES ARE AS NEAR AS I CAN REMEMBER BUT CLOSE ENOUGH
JIMI B. 42 YEARS IN NUTLEY
Joe Wasiuk

I REMEMBER:
- The squeaky floor at Gantner's
- The TV's @ Beck's on Franklin Ave.
- White Good Humor ice cream trucks
- SMS basketball games on Saturday mornings
- Playing baseball and football on the open fields at ITT
- I think I still have the "Up with People" album
- Playing guitar at SMS first Friday masses
- Much different than today, being able to ride a bicycle from Nutley to
Belleville and back
- The high school history teacher boxing in the Oval
- The scary SMS nuns
- SMS closing; 1200 kids had been in attendance back in 1966/1967
- Bob Tucker from the NY Giants rented a house on the corner of Whitford
and Chestnut
How about the cows on River Road between Park and Grant - where there is now a bank, apartments and field - was that a little dairy farm??
- Babsz21
- Me and my mother used to sit in Dale's Pancake House and talk over
coffee so many times.
- I loved Gantner's creaky floor and always going downstairs.
- 2 slices and a coke for $1.25 at Rocky's Pizza
- Going "down the center" with friends
- French fries and soda at Joe's Town & Country
- Candy Corner WOW!!!
- Khaki's at the Jean Scene. I can still remember the fitting rooms.
- Little's Pharmacy. Wasn't it Joe Little with the black glasses??
- What was the name of the bank- The Trust Company? The Bank with
the Heart.
- OMG!! COURT was the bathroom!!! lol
- SANTINI's PIZZA
- Giovanni's Music
- Shop Rite ANNEX
- the smell of the factory down by Bradlees when it was going to
rain.
- Mr. Sub
- Nature's Way
- Walter's Flowers
-- Jatneen
Holy TOledo from Manchester (Lakehurst) NJ

No one mentioned the roller skating at the Jr. High every week. A real
highlight of elementary schoolers.
My children were in grade school from '69 to the early '80s. And lest we
forget, it was Mr. & Mrs. Bennett who spearheaded the activity - at least
while they participated.
- MJINJ
How about recognition of Ken Eulo and Ms. Jean Nash - both are recognized
writers. It is my information that Ken passed away, but Jean still lives in
Nutley. In fact, I'm in communication with her.

Ray Ciccone NHS Class of '56

Ken Eulo - The Bloodstone, The Brownstone - published by Pocket Books (Simon & Schuster) 1981.ISBN - #0-671-43533-7. Ken lived next to me on Kingsland St. At Passaic Ave. Across from the old Gulf Gas Station. Jean is a romance writer and I haven't her books here anymore but I'll ask her to e-mail you if she is interested. Some of her work has made it to Lifetime Channel for Woman.
SEE NOTE FROM KEN EULO
I can't believe no one remembers when there were apartment buildings on Franklin Avenue next to Shop-Rite where the parking lot is now. LaDucer Insurance was there. McGuire's fish market was there. It was Franklin Seafood. I grew up on Hillside Avenue and we used to play in the "woods" that separated us from Franklin Avenue. There was even a short cut to Shop-Rite where the trucks enter now.
Remember when the grammar schools used the have the Olympics at the end of the year in the Oval? I won the blue ribbon when I was in 6th grade in Radcliffe School for track. Radcliffe had the "upper playground" where the pipeline was. No one was allowed to go up to unless we were having our end of the year party.
I raced cars at Drew's hobby store with my 10 min free pass because I bought a car. Mrs Drew even sent me a birthday card up until the day the store closed I was 24, LOL
My sleigh riding was done on Devil's Hill at Nichol's Park and I played caroms and ping pong at nutely rec in nichol's park.
I worked at shop rite pushing the carriages, Mandees as a stock boy nbc auto as a delivery man.
Played hockey at ITT and the mud hole, fell through the ice in the mud hole.
Race my mini bike through the high tension wires.
I remember every Saturday morning at 12 the air raid siren would go off.
My grandmother would walk me to the Day's house on prospect and center to see the birds in the big bird house on the corner of their yard.
I use to get my jeans at jean scene and my shirts at decor Tee.
Does anyone remember Karl's on the corner of high street and school lane?
Sophomore year I ran through the senior courtyard and DIDN'T get thrown in the fountain!
I hope everyone from spring garden remembers the strawberry festival
We use to zoom down the hill on daily street on our big wheels!
I guess that's enough LOL
Thanks for bring back my childhood!
Hi, can you tell me from whom the name of Nutley came from. I am a Nutley and would like one day to visit but also to know where it was named from
Yours truly,
Phil Nutley
England
Danced in Miss Monahan's annual dance recitals at Spring Garden School (Is Miss Monahan one and the same as Mrs. Amelio?)
Remember the blackout during broad daylight on Good Friday (I think it was 1963)
Shopped at Janette Shop or Filomena's Gift Shop?
Bowled at Rizzuto and Berra bowling alley?
Took piano lessons from Mrs. Sweeney on Hampton Court?
Trying to decide if you were a "mod or a rocker" as the British Invasion stirred the consciousness of Nutley youth (A few years beyond "the collegiate versus rocker" decision.
Remember the evil Miss Potter, second grade teacher at Spring Garden School?
Remember Mr. Oliver, the world's greatest English teacher at NHS?
And Morris' Ice Cream Fountain?
Lucy Arant
Some of my memories of Nutley are, Sleigh riding down Handcox Avenue next to the bus station. Sleigh riding down the hill under the high-tension towers near Burton Place. Hanging out at Rocky's Pizza at lunch time. Buying my photography supplies at the Nutley Camera. Hanging out at Maggie's Garter near the railroad tracks on Franklin Ave. I remember the Franklin Movies on Franklin Ave, I used to date the girl who worked the ticket window and saw all the movies for free, then we broke up and I started to date her sister who also worked the ticket window. Working at A.Tozzi & Sons, Working at Hoffman-La- Roche before they removed building #1. Buying a pack of gum at Jimmy's Market just off of Washington Ave. Stopping by to see "Joe" in the Shack near the railroad tracks on Washington Ave, he passed away some time ago, they also removed that little shack. Playing Football at the Giants Stadium on New Years Eve with the Youth-Aid-Bureau and Detective Steve Rogers. I wish I had some pictures of the day! Riding on the back of the busses down Center Street during a snow storm.
I lived on Wayne Place and attended St. Mary's School in the late 50's early 60's. There was a penny candy store around the corner. (dan the candy man is all I can remember) There was also a small grocery store...I know this because a group of us had a shopping cart from there and used it to push each other down the small hill of Wayne place. I have a picture of "our group" with Russell Merritt sitting in the cart.
Subi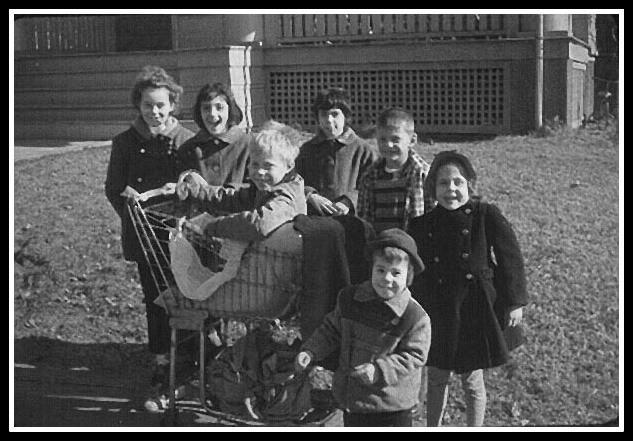 The kids in the picture were all from Wayne Place in 1960. Russell Merritt is in the shopping cart, and the Lanzara family kids (Linda, Susan Joyce and Gennard) are all around him along with Donna Bishton. Also in photo is Christopher Kirk.
Mark Radice

Lived on Grant Avenue and played with Donovan when he was twelve. Great singer/songwriter and later went on tour with Aerosmith.
Hung out "behind the high school"
Listened to the boys in their "t-shirts" singing on the street corners.
Hung out and worked at the Dairy Queen.
Looked forward to the "Strawberry Festival" at Spring Garden
-Norma Jean
Thank you for those entries about Nutley they made me smile.

Let's see ...how about you are from Nutley if you remember...

Seibel's Dress Shop moving in after the 5 and 10 closed. (where Jade Fountain is now)
Ted's Men's Shop right next to it.
The Nutley Gift Shop next to that.
There was the Children's Shop, I think that was the name of it, it was a small clothing store.

Ciccone's Shoe Store, where the Franklin Bank is, I think
The bowling lanes that burned down.
Plaza Bootery used to be where Starbuck's is now

Can't forget the Yarn shop,Wigmaleree's,I think it was on Centre St. maybe where Killer Bee is now and it was on Franklin Ave at one time. Such nice, helpful owners in there.

Principal, Mr. Gilligan swinging his whistle around his finger at FRANKLIN MIDDLE SCHOOL and of course saying "I don't want to hear A lip!"

Girls wearing PANTS to school for the first time when I was in FRANKLIN MIDDLE SCHOOL.
Walking from NHS to the church in ALL kinds of weather while the new wing was being built.
(and to THINK our parents didn't go rant and rave about us having to do that...we must have been tougher then we even thought :)

Wearing those bench warmer coats.
Filling the stands for Nutley Football games.
Always winning the big NUTLEY v KEARNY game on Thanksgiving...(well maybe not always winning)
Walking to school every day (not just on Walk to School Wednesdays)

During the summer going to rec and making those plastic key chain lanyards, the tile ash trays, participating in crazy hat day and playing some kind of table games.

Having the milkman, the fuller brushman, the bee-un-go-lean (phonetic spelling) man, and the man with the fruit and vegetable truck.

Finally...Loving the community, my mom, myself and my children grew up in..thanks for the memories!

MyVango
Ice Skating at the mudhole and then walking all the way to Centre Street
to enjoy a hot chocolate with real whipped cream on top at the shop next to the taxi station across from the old Onyx Building.
Sea9Jay
I cant believe coming across your site---Great I have been trying to find out about a murder that took place in sodens deli -I was about 8 or 9 when I heard some black men from Newark came and robbed him and also killed him with an ice pick. I used to go in there all the time have egg creams or hot chocolate with vanilla ice creme He used to keep alot of money in a postage stamp machine. Anyway, Used to hang with jerry turco steven stout john trusey, lighting fires in the birdbath, and calling police .only to fire bottle rockets at them Never forgot the asp slot car I bought from Drews Great site Really!! Any info would be great Used to live next to Martha 98 elm place
Thank you David Crimi
EMIL J. DONATELLO POETIC WORK "CAPTURED IMAGES RAVENSWOOD"
NOVEL " CHILDREN OF A DARKER MOON" TO BE RELEASED LATE 2007 MANY PLACES FROM 1950'S ERA NUTLEY ARE MENTIONED IN THE BOOK. EMIL IS A 1957 GRADUATE OF NUTLEY HIGH SCHOOL.
MuyR
- hanging out at the park bridge behind the high-school
- buying beer at Phil's
- tackle football games in the upper park
Anthony V
You're From Old Nutley if you own a copy of the
Choralettes record or have touched the Little Willie
grave stone in the Reformed Church's cemetery
consequently becoming possessed by the Devil.

Erik E. Carlson
lobstitz mill on harrison st
helen's food market on harrison
holy family original chuch on harrison
grand union on franklinand harrison
f. huk barber shop franklin ave
everybody mentions gantners how about rose's hardwar across the street
the dairy queen where the carvel is now
paper boys paying their paper bill above the franklin theatre
sam's barber shop with the chair with the horse for the kids
after the half hour swimming lesson at itt having a king kone on washington ave
bands with tommy duva drums john sebastian electric piano eugene mauriello bass..skip tuozzolo guitar
raiders luncheonette mrs. desordi
the a& p was where block buster is now.....
the nutley toy store where charles daniels is now
sneaking into kal's pool at night
deputy chief sal dimichino
jsebastian429
Now a popular Facebook Group
Nutley, N.J.
A great place to live
and raise a family.
___________
A book about the people who have made a memorable impact on Nutley, New Jersey, throughout its history.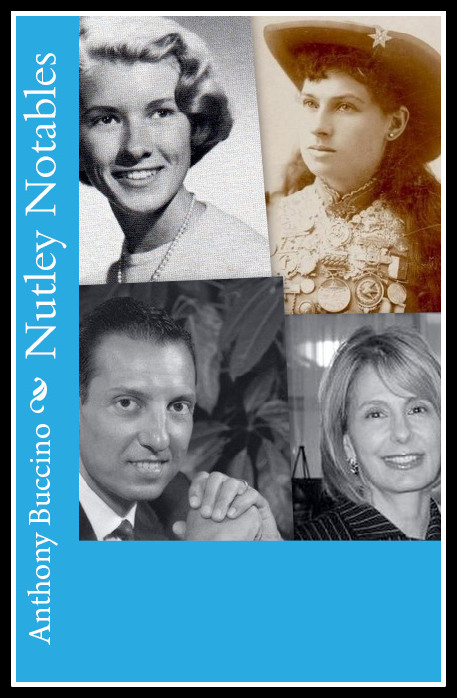 Nutley Notables Volume One
___________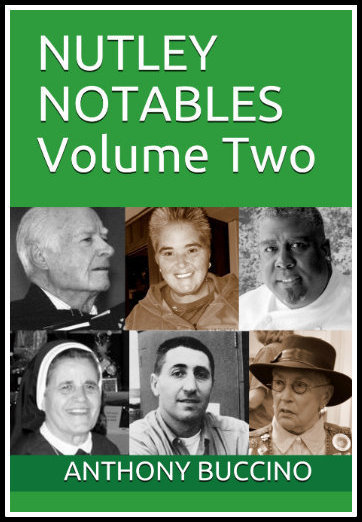 Nutley Notables Volume Two
___________
Nutley Snapshots
___________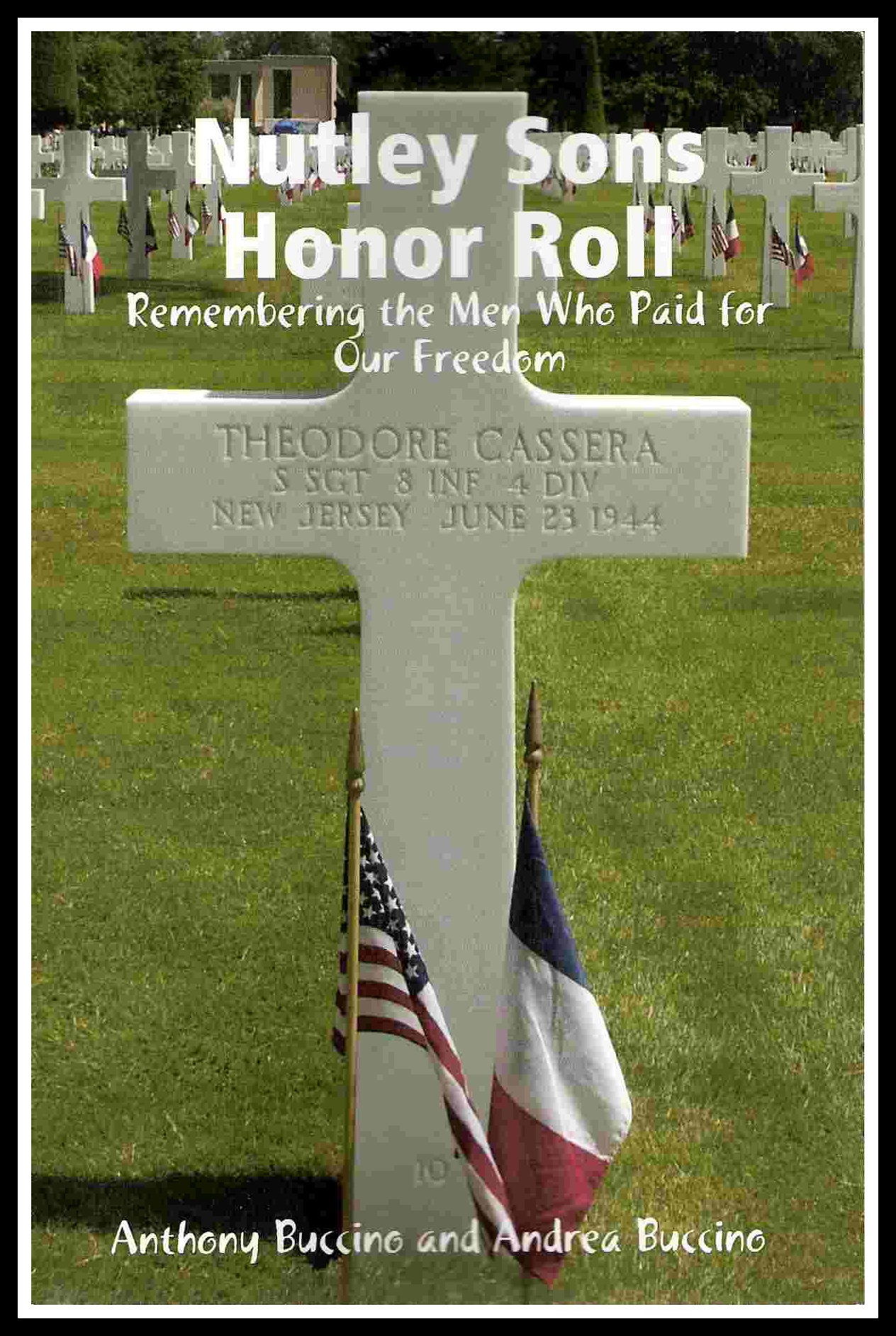 Nutley Sons Honor Roll
___________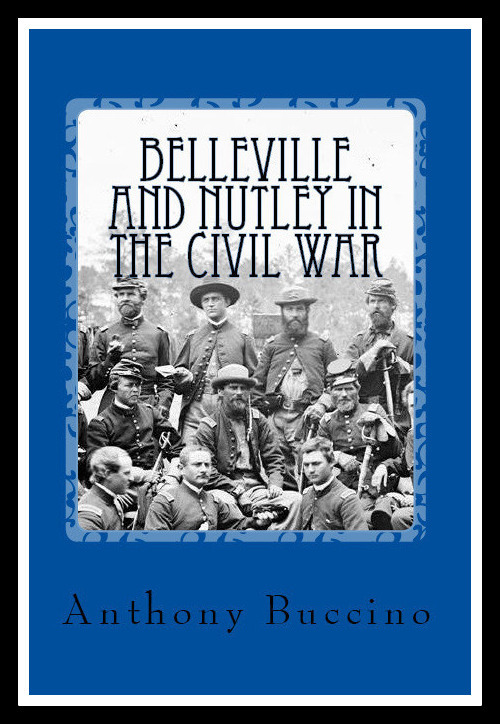 Nutley and Belleville
in the Civil War
___________
Web Site Created By
Anthony Buccino
___________
Site Sponsors

___________
Contact us
Old Nutley/Anthony Buccino
PO Box 110252
Nutley NJ 07110
Email your comments about this site
Entire contents Old Nutley.org
This web site is not affiliated with or sponsored by any local group or government.
Note: Links subject to change
___________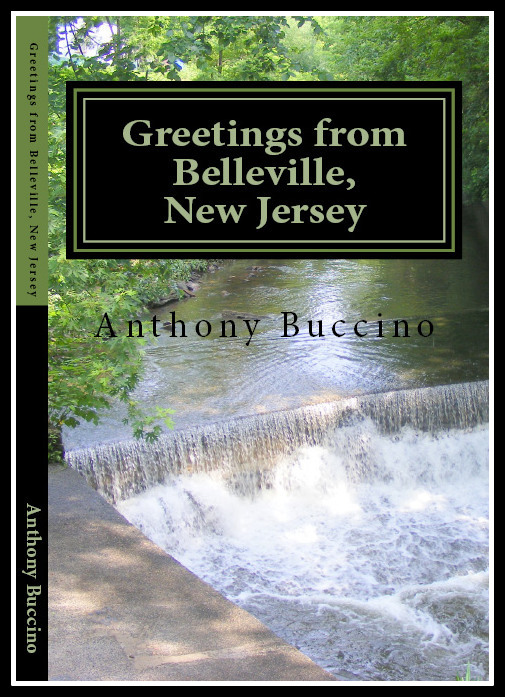 You don't have to be from New Jersey to enjoy this book, you just need an inclination to remember when chasing the mosquito man and his big blue DDT cloud was a great thrill for kids on their bikes or running in their Keds!
And who can forget the excitement on hearing the bells of the approaching ice cream truck to the neighborhood?
If you remember defrosting refrigerators or the simpler things of times past, you'll enjoy Buccino's essay collection.
___________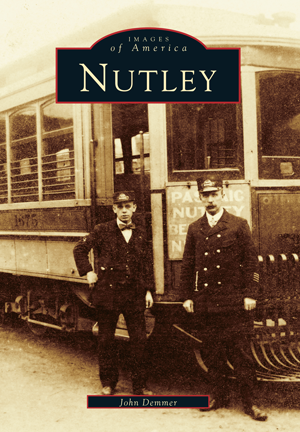 Images of America NUTLEY
___________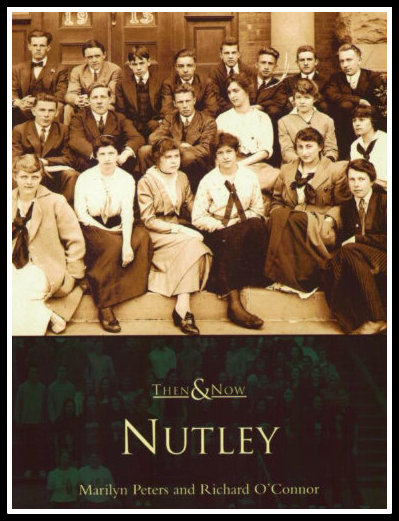 Then and Now NUTLEY
___________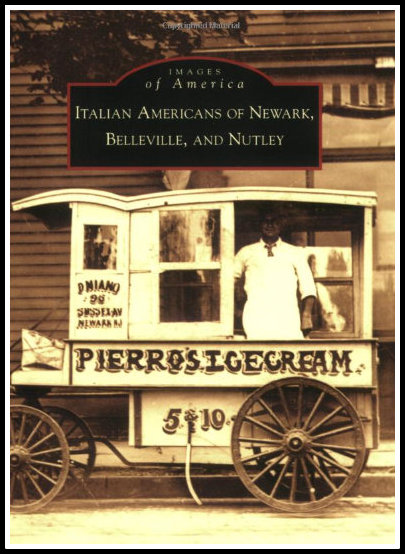 Italian Americans of Newark, Belleville, and Nutley (Images of America)
___________
You Know You're From Nutley, NJ
___________